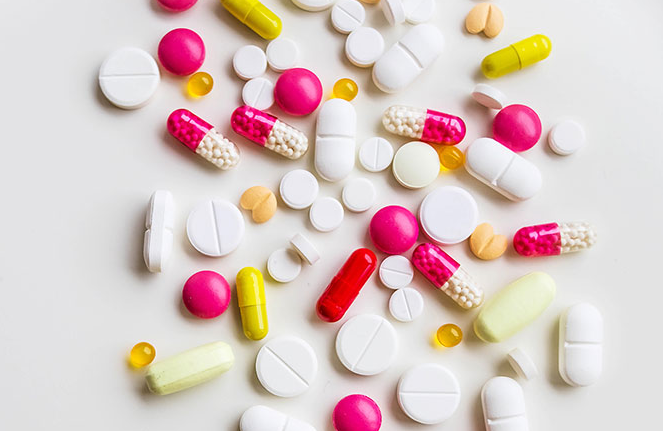 About us
GROUP Journey began in 2010 under the flagship of TABILAC PHARMACEUTICAL PVT LTD with a mission to improve the quality of human life by ensuring premier healthcare for the society with quality and affordable drugs. Since its inception, TABILAC PHARMACEUTICAL PVT LTD is a WHO GMP Certified company.
Quality is the foundation on which the company has built its reputation. Today, we meet or exceed the current good manufacturing practice (cGMP) norms and continue to invest in our people, process and equipment to ensure that we remain the industry leader.
We maintain the highest standards of quality; the products meet relevant pharmacopeia standards and statutory requirements. In addition, the company ensures that all the steps involved in design, development and manufacturing of a product leads to the intended level of quality performance in the market. This commitment to quality requires us to ensure that our facility is geared up to provide the right environment for manufacturing of products, our personnel are trained and quality conscious, our packaging provides the requisite security and cosmetic appeal and our products provide complete customer satisfaction.
CUSTOMER-CENTRIC APPROACH
We, at TABILAC value the relationships with our esteemed clients and believe in 'Customer Centricity' approach and measure our performance on the value delivered to our clientele.
We aim at providing genuine and timely solutions keeping commitments in true spirits. Prompt responsiveness and acceptance of Audit compliance is a natural corollary. To its unparalleled service and unsurpassed quality, the company has got all that it takes to sustain its commitment to excellence. At TABILAC, it has always been our endeavor to identify and implement innovative ways to constantly improve our performance and quality of mankind. We endeavor to create an environment where in innovation can blossom and setting high standards through our efficiency.
ROAD AHEAD
Quality and innovation are the hallmark of TABILAC and it will be our endeavor to become the most preferred company for pharmaceutical formulations. We are determined to serve the unmet medical needs of the society through the medium of high-quality pharmaceuticals.
MISSION
TABILAC 'S mission is to uphold our social responsibility by improving the quality of human life by providing quality products of WHO-GMP standards and ensuring premier health care for the society. It endeavors to unlock the geographic potential by delivering balanced and improved product portfolio of quality and cost.
The company envisages of being a forerunner in the fast emerging and ever growing market. TABILAC believes that complete customer satisfaction is the key to increase clientele and expand business. It provides genuine and timely solutions keeping commitments in true spirit. Prompt responsiveness and acceptance of audit compliance is a natural corollary. Passion to excel in technology, competency, resources and services, renders TABILAC a defined competitive edge over others. The 3 C's Competence, Connection and Character bind us to our customers.
VISION
As a dynamic, innovative, caring and reliable pharmaceutical company, the vision is to stand out as exemplary performer in national and international arena. TABILAC GROUPS wants to excel manufacturing of highest quality products with ethical standards and obligation to do right and fair.
At TABILAC Corporate Ethics takes priority over Profit. TABILAC places paramount importance on respect for life and strives for fair, transparent and ethical corporate activities based on ethical standards.
To Business Partners
Based on delivering value to its stakeholders TABILAC constantly inspires its people to innovate, achieve excellence and set new global benchmarks. Driven by the passion of its more than 100 strong multicultural workforce TABILAC continues to aggressively pursue its mission of "Enriching lives globally, with quality and affordable pharmaceuticals."
To Consumer
TABILAC GROUPS is the centre of excellence for production, packaging and distribution of pharmaceutical products. We are dedicated to offering safe and quality medicines to the consumers to help them live healthier lives. As a partner of healthcare companies, we want to make a real contribution to the absolute right to a health life for all.
To Healthcare Professionals
We are driven by constant goal to discover new medicines, new technologies and new ways to manage health to help people to live healthier lives. Our comprehensive line of products encircles life and addresses important health needs from infancy to golden years.
To Community
Corporate Social Commitment and Public Service is deeply embedded in cultural fabric of TABILAC. Over years serious efforts have been directed towards making meaningful contribution in uplifting and transforming the lives of underprivileged and the environment. We continue to make serious efforts to promote good health, social development and better environment, through various company programs that contributes all round growth.
To Government
TABILAC is committed to performing with integrity and acting ethically and legally in accordance with all applicable laws and regulations, including, but not limited to, anti-bribery and anti-corruption laws. We expect the same commitment from our business associates, consultants, agents, representatives or other companies and individuals acting on TABILAC's behalf.
OUR QUALITY POLICY
Get Manufacturing & supplying excellent quality drugs to consistently meet the needs of esteemed clients and the mankind in general.
Ensuring strict compliance with cGMP guidelines, prevailing national and international standards in accordance with the pharmaceutical industry.
Treating health, safety and environmental protection as an integral part of the quality strategy.